Leveraging Cutting-Edge Technology in Global Solutions
D&S is built on a strong foundation of cutting-edge technology, and we continually seek to adapt to the latest tools and resources. Our adaptability distinguishes D&S from the competition and provides our clients with the added benefits of innovation and security.
Technology Framework
Infrastructure 100% hosted on Google Cloud Platform 
World-class security and privacy
Google scaling and redundancy
Best-in-class data analytics and warehousing
Continual innovation
Enhanced choice with hybrid and multi-cloud
Automated management
---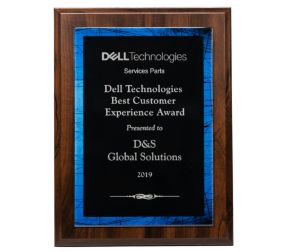 Security
Certifications – PCI Level 4 compliant. 3rd party network scans performed every quarter.
Network Access – Complete infrastructure outsourced to Google Cloud Platform. ISO 27001 certified with all traffic and data encrypted both in transit and at rest.
Social Login – User accounts managed through Google's G Suite. Trusted accounts require 2-factor authentication.
D&S Scalability
Qmoxi Cloud-Based Call Center – Built using Twilio and microservices on Google Cloud Platform. Fully designed for social-level scaling.
Google Cloud SQL – Fully Google managed SQL databases supporting "once-click" clustering and read-only replicas for horizontal scaling.
Dragon – Custom CRM built using a microservice backend on Google Cloud Platform with the design to scale to tens of thousands of users.
Contingency
Cloud Backups – Daily backups of all Google Cloud Platform resources automatically replicated to additional Google Cloud Datacenters over private support, encrypted end-to-end.
Disaster Relocation – Disk snapshots of all company resources already exist in alternate Google Datacenters in relocation cities, updated daily.
Disaster Plan – D&S maintains a comprehensive recovery plan that is updated quarterly and tested twice a year. Recovery from a disk snapshot can occur in as little as a few hours.
Compatibility
D&S to Client – Using virtual machine technology, we can easily adapt to any client's remote access requirements.
Client to D&S – Simple and fast client portal website for access to all of a client's data. The data is secured over an encrypted connection and restricted using a least-privilege group access model.
Development – Custom system-to-system development in-house. We employ a team of experts in Python and full-stack Javascript development.